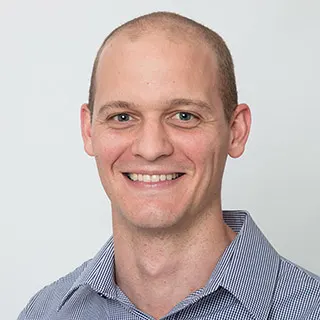 Tom Hol
Senior Physiotherapist + Clinic Owner
Tom brings a fresh approach to business ownership, focusing on keeping his staff happy.  He does this partly because he knows it keeps his clients happy, and partly because he gets real pleasure out of making sure his team are stimulated and progressing in whatever area of the business interests them.

Tom has always put his whole self into what he is passionate about, and is one of those fortunate people whose passion, and work, are one and the same. An almost 10-year career as a chef saw him running a well-known hatted restaurant in Potts Point, appearing on the TV show, Iron Chef, and working with some of Sydney's most respected and innovative Executive Chefs.  However, when his passion for human movement and mobility took over, Tom orchestrated a career change and retrained as a physiotherapist.

Graduating from Australian Catholic University in 2016 with a Bachelor of Physiotherapy, Tom sought out the game-changers in the physiotherapy field and found an instant fit with Physio Inq.  Tom started work at the Engadine clinic in January 2017 and within a short period of time, was managing the clinic, and enjoying his new profession.

Tom, with his wife and business partner, Laura, purchased the Physio Inq Engadine clinic in 2018.  Under their guidance, the clinic grew, and in 2022 it was relocated across Station Street, to a commercial property three times the original clinic's size.   In 2019 Tom and Laura opened their second clinic, Physio Inq Sutherland: a huge undertaking, but nothing too daunting for the Hols.

Tom leads by example and encourages people to maximise their achievements.  He is always thinking about getting the best results out of the efforts that are put in.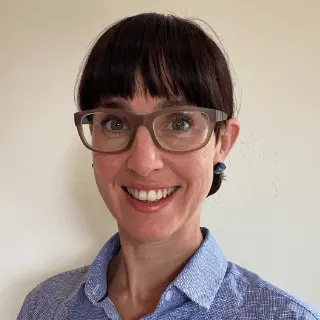 Laura Stefani
Clinic Co-Owner + Director
Along with her husband, Tom, Laura is a co-owner and director of the Physio Inq Engadine and Sutherland franchises.   Laura studied Law/Arts at the University of Wollongong, graduating in 2009.  She also has a Certificate IV in Business (Frontline Management) and a Certificate IV in Accounting & Bookkeeping.  Prior to Physio Inq, Laura gained experience in team management in various sectors including aged care, legal publishing, as well as in the retail and hospitality industries. 

Laura puts the above learnings and experiences into the role she now has at Physio Inq.  She oversees hiring and supporting the amazing team members that she and Tom recruit. Laura has a strong desire to use her honed organisational skills, and passion for continuous improvements, to enhance their teams and serve their communities.  Laura is a local Engadine girl, who attended St John Bosco College.  She is a mother of two, a professional belly dancer, and someone who enthusiastically embraces the Physio Inq values (and aesthetics) in her everyday life.